倡議及活動預告
Upcoming Advocacy Projects and Activities
「高鐵角力:香港學懂了甚麽?」
Chinese Version Only
「高鐵角力:香港學懂了甚麽?」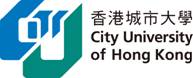 高鐵事件引發議會內外的激烈爭論和對立,並引發各方對社會矛盾的認真理解和分析,已喚起市民對政府管治文化、議會運作效果、 公眾參與過程、城市公共空間、文化價值取向、都會發展規劃等問題的全面關注。
香港城市大學當代中國研究計劃、嶺南大學文化研究系及公共專業聯盟現聯合舉辦一場以「高鐵角力:香港學懂了甚麽?」為題的研 討會,邀請各界人士出席,一起總結經驗,吸取教訓,發表意見,作理性交流。現特函誠邀 閣下抽空出席參與討論,俾能集思廣益。
研討會將以對話、交流形式進行,儘量避免各說各話,歡迎所有人士出席,詳情如下:
主辦:香港城市大學當代中國研究計劃、嶺南大學文化研究系、公共專業聯盟
日期:2010年2月7日星期日下午2:30至5:30
地點: 香 港城市大學教學樓四樓陳其鑣演講廳 (LT–6)
議程及講者名單
第一節 (2:30pm):議會運作與公眾期望
主持:梁 旭明 (嶺 南大學文化研究系)
討論嘉賓:吳靄儀、梁啓智、朱凱迪
第二節 (3:30pm): 管治方式與公眾參與
主持:張楚勇 (香港城市大學公共及社會行政 學系)
討論嘉賓:羅 雅寧、鄭宇碩、陳景輝
第三節 (4:30pm):基建發展與都市願景
主持:黎廣德 (公共專業聯盟主席)
討論嘉賓: 鄭 敏華、梁 家傑、許寶強
查詢:
李小姐 (電郵 [email protected] ;  電話 3442 7331; 傳真 3442 0285)
袁小姐 (電郵 [email protected];電話 2616 7484;傳真 2572 5170)
安好!
研討會主辦者
陳清僑 謹上
(嶺南大學文化研究系 教授)
倡議及動活回顧
Review on Advocacy Projects and Activities
www.AIIFL.com

Faculty of Law

University of Hong Kong

______________________________________________

2nd International Conference – Friday, 29 January 2010 (Full Day)

GREEN TAXATION IN EAST ASIA:
PROBLEMS AND PROSPECTS

VENUE
Council Chamber, 8/F Meng Wah Complex
The University of Hong Kong, Pokfulam Road, Hong Kong

We have used the term Green Taxation as a shorthand expression to include:

Taxes, fees and charges – similar to traditional taxes, fees and charges – which are directed (at least in part) at generating improved environmental outcomes.

Conference Overview

East Asia – and particularly Greater China – confront severe environmental degradation problems as a direct product of several decades of remarkable economic growth. It is for this reason that the conference will make East Asia its primary focus. The conference will remain fundamentally comparative, however. The ultimate aim is to inform the debate (as it relates to the use of tax and related measures) on meeting environmental challenges in East Asia by drawing on relevant world-wide experience.

A primary aim of the conference is to generate an academically well grounded comparative study of the use and misuse of fiscal measures – especially Green Taxation:

To encourage environmental protection and improvement in particular jurisdictions (and across jurisdictional borders);

To discourage practises leading to environmental damage and degradation in particular jurisdictions (and across jurisdictional borders).

We are also interested in the revenue outcomes of such measures – and the way such outcomes can, in turn, shape later tax and related policy – and social behaviour. Our aim is that the conference will explore the scope – and limits – of Green Taxation in depth.

Regional Relevance

The Hong Kong Special Administrative Region (HKSAR) of the People's Republic of China (PRC) has seen a marked degradation of its living environment, including air quality, over the last two decades, especially. Environmental degradation is even worse in the Mainland PRC. In 2006 it was reported that 16 of the 20 most polluted cities in the world, where "you could chew the air", were in Mainland China.

Debate about the full extent of the problems, their causes and appropriate remedies is both widespread and animated. Governments in the PRC, the HKSAR and the Macau Special Administrative Region (MacauSAR) all openly recognize that there are serious problems.

This debate has taken place within the context of the intense worldwide conversation about global warming, climate change and environmental degradation generally. East Asia has been part of this dialogue and within this region there has been significant discussion about public policy initiatives like carbon-trading systems and a wide range of other regulatory controls.

Also, since 2000, an annual Global Conference on Environmental Taxation (GCET) has been held, see further: http://www.worldecotax.org/. To date, the GCET has mainly focussed on environmental taxation issues arising in the Americas, the EU and Australia. Thus far, there has been no serious, detailed, comparative study primarily focussed of the good – and bad – ways in which Green Taxation can be utilized in East Asia as one important means to try and shape collective environment-affecting behaviour.

The aim of this conference is to address this space in the public policy debate.

Presenters and Commentators

A number noted tax policy specialists and public policy commentators from a range of jurisdictions have already advised that they plan to attend the conference, including:

Professor Neil H. Buchanan, George Washington University, USA

Professor Art Cockfield, Queens University, Kingston, Canada

Professor Mattias Derlen, Umea University, Sweden

Professor David Duff, University of British Columbia, Canada

Shelley Griffiths, University of Otago, New Zealand

Wayne Gumley, Monash University, Melbourne, Australia

Professor Rick Krever, Monash University, Australia

Professor Johan Lindholm, Umea University, Sweden

Christine Loh, CEO, Civic Exchange, Hong Kong

Professor Janet Milne, Vermont Law School, USA

Professor Stephen Phua, National University of Singapore

Professor Richard Simmons, Lingnan University, Hong Kong

Professor Natalie Stoianoff, University of Technology, Sydney, Australia

Professor Jeff Vanderwolk, Chinese University of Hong Kong

Professor Yang, Bin, Xiamen University, China

Participants

We welcome enquiries from anyone who may be interested in attending the conference. Please contact either Richard Cullen or Flora Leung (contact details below) at the University of Hong Kong (HKU) if you would like to advise that you plan to attend.

Registration for the conference participants will be free. You can register with Flora Leung by returning the Registration Form by fax at (852) 2549 8495. All participants will be responsible for valid travel documents to Hong Kong and their own travel and accommodation arrangements and expenses. Note: a limited number of rooms may be available at a discounted rate at Robert Black College (RBC) at HKU. Early registrants will have the best chance of securing these rooms. Those who wish to book rooms at RBC will need to provide RBC with their full current credit card details upon request. For your information, the current discounted rate per night at RBC is approximately HKD500. The price is the same for single and double.

For further information about the conference, please contact either:

Professor Richard Cullen

Phone: (852) 2859 2963
Email: [email protected]
or

Flora Leung

Phone: (852) 2859 2941
Fax: (852) 2549 8495
Email: [email protected]

You can find out more about the TLRP at:

http://law.hku.hk/aiifl/research/taxation.html

You can find out more about Robert Black College and reservation at:

http://www.hku.hk/rblack/introduction/index.html

**********************************************************
Registration Form

29 January 2010
GREEN TAXATION IN EAST ASIA: PROBLEMS AND PROSPECTS

Please fax the registration form to (852) 2549 8495 to reserve a place

Title: Professor / Dr / Mr / Ms

First Name: _______________________ Surname: ____________________

Organization: ___________________________________________________

Position: _______________________________________________________

Tel: ______________________ Fax: ____________________________

Email: __________________________

For enquiries: please contact Flora Leung by phone at (852) 2859 2941 or Email at [email protected]

Tags: Asian Institute, International Financial Law, TAXATION LAW

With regard to the Government's proposal on constitutional reform in 2012, IT Voice, E4US and The Professional Commons will jointly organize a forum for detailed discussion and sharing on the proposal on 25 January 2010.
Details of the forum are as follows:
Date: 25 January 2010
Time: 7:00pm – 8:30 pm
Venue: Room UR3, 8/F, United Centre, 95 Queensway, Admiralty, Hong Kong
Host: Mr. Charles Mok, Mr. Albert Lai
Presenters: Mr. SC Leung, Mr. Dennis Kwok
Language: Cantonese
Registration:  Below is the Registration form
Enquiry:  (Tel) 8200 6332 (Mr. Chan) / (E-mail) [email protected]
您的參與
Your Participation
公共專業聯盟自成立以來,得到各會員積極參與和協助,令會務日益發展,所涉及的社會議題日益廣泛,會員數目亦不斷增加。我們一向重視會員的寶貴意見,有見 及此,本會即將開展的各項計劃亦希望收集您們的提議。如你對本會的活動及發展有任何意見,歡迎電郵致[email protected], 或致 電8200 6332。